A creative platform for teaching and learning.
Blending text and voice recording with original art and images makes Wixie the perfect canvas for today's digital learners. Wixie gives students powerful tools to author a variety of performance tasks that demonstrate understanding.
Publishing with technology encourages critical thinking, creativity, and communication skills, appealing to students with a variety of learning styles.
Powerful tools for creative teaching.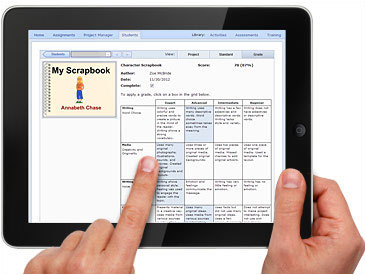 Wixie's instructional tools help teachers plan, implement, and evaluate student work. Teachers can manage assignments, track student progress toward curriculum goals, and assess student work using customizable rubrics.
Students create and store their work online. Student accounts are connected to teacher accounts, so no one has to manage files or turn in work.
Meet your curriculum goals.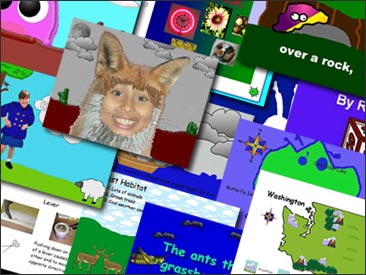 Teachers can choose from hundreds of activities correlated to academic standards. Standards can also be assigned to original student work.
Teachers and administrators can follow each student's progress toward a specific standard, see how well they performed, and determine which standards still need additional reinforcement.
Share with the community.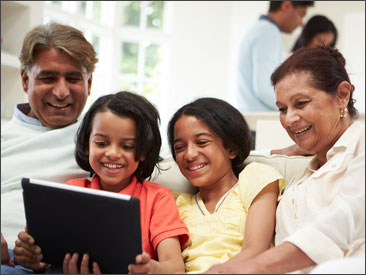 Wixie supports strong school-to-home connections. Since student work is in the cloud, it is easy for students and teachers to share work with family and community.
Available online without the extra step of publishing work, students can easily share their work outside of the classroom, providing a broader audience for their efforts and motivating them to do their best.
Wixie works on your devices.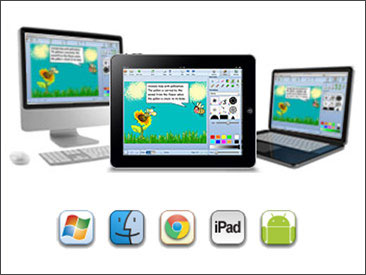 Wixie works in browsers on Windows, Macintosh, and Chromebooks. The Wixie app lets you log into your account on iPads, Android tablets, and the Kindle Fire HD.
Whether you are 1:1, BYOT, or working in a mixed environment with PCs, Chromebooks, and iPads, Wixie lets you focus on the curriculum instead of the technology.